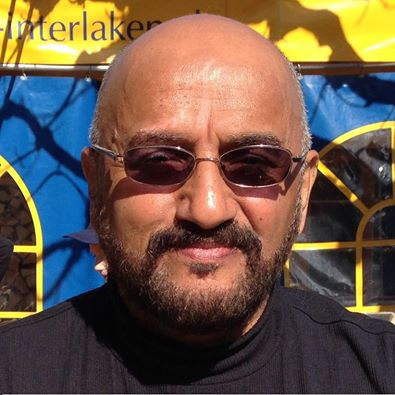 Educational Experiences : he has attained a bachelor degree in Engineering and Computer Sciences with a grade excellent from U.S.A and the Master with the same grade and the Phil Omega Epsilon Association gave him the membership for his higher studies .
Later on he has got the high profession degree with a grade excellent in Management and Computer Sciences from George Washington University through dissertation by the title "decision support by the use of multi medias"
Professional Experiences : he's an executive producer of many animation series and he has been the general manager of Sehr Company for animation since 1991 and a Lecturer in the fifth World Conference on Child Media held in Johannesburg - South Africa in 2007 .
He has been also a member of the jury of Cairo International Festival for Children Cinema at its 16th round in 2006 and a member of the jury of Gulf 7th Festival for Television and Broadcast Production in 2003 .
He has been also a member in the World Center for Children and Youth Cinema and World Animation Association .
He has also founded the Egyptian Animation Association and he was given the membership
Awards : he has got many awards from many organizations like knights festival - Faculty of Fine Arts - Helwan University .
He has got also the first prize in animated films backgrounds competition (Zain and Horrible Scarab - 2006) and his animated film "habatbat' has attained a certificate of appreciation from 12th Festival of Arab Animation, Union of Arab Broadcasts - Tunisia on 16th September 2005 , the 33rd festival Roshd in Iran 2005 .
His film (good morning Gedo) has got the appreciated Prize from the jury of Roshd Festival at its 32nd round - Iran 2002 .
His Works Geodessia and Arab Scientists have been given the appreciated prize of scientific films .
His Work Layaly has been given the golden prize from Cairo International Festival for Children Cinema in 2002 .
Episodes of Joseph story have been given the Bronze Award from Cairo Festival of Television .
His work the Legend has been granted the Bronze Prize from Cairo International Festival for Children Cinema in 2001 .
His Work Layaly has been granted the special jury Prize from 1st festival of children in the Islamic World .